Catering Boxes and Platters
Disposable Catering Boxes
Set your business apart with eco-friendly packaging from New Zealand's leading distributor in food and beverage packaging. We offer a wide range of catering boxes and packs, with options for clear plastic lids to make sure your tasty treats can quickly catch your customer's eye. Whether you're a trained sushi chef, a master cupcake baker, or anything in between; these platters are sure to show off and help sell your unique goods.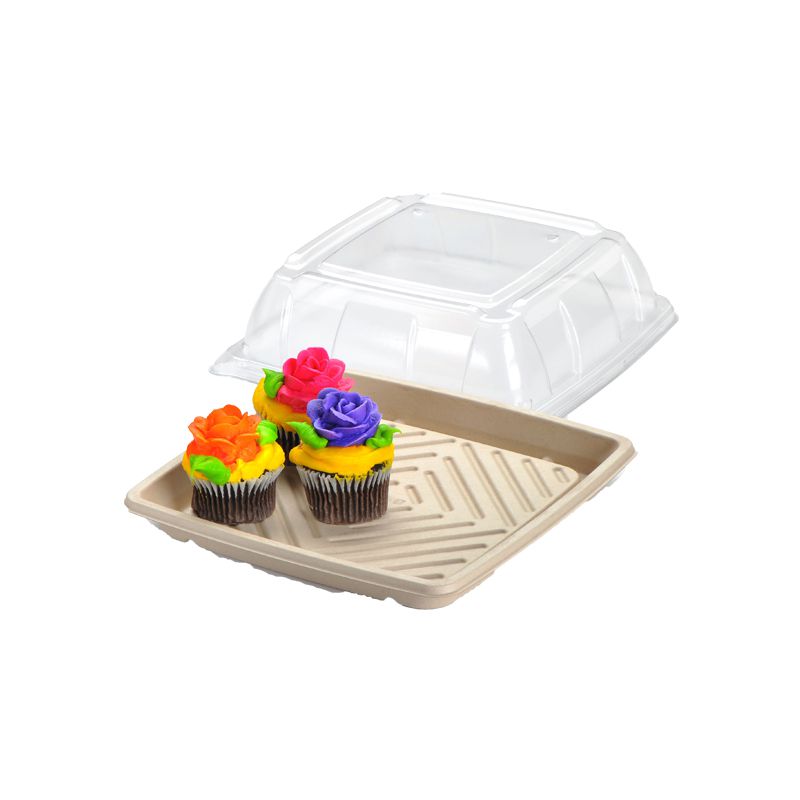 Our catering boxes and platters are made from high-quality, sustainable materials such as sturdy biodegradable cardboard or moulded fibre pulp, so you can choose which style best suits your brand and shows off your product. With recyclable PET lids, our boxes and platters are completely environmentally conscious and are sure to appeal to even your most particular, eco-conscious buyers. Customers will feel great about their purchase knowing they are caring for our beautiful New Zealand environment while still receiving a sturdy, durable product they can count on to keep their food fresh.
Catering Platters New Zealand
The modern marketplace is demanding more from businesses, and environmentally friendly packaging is becoming more and more important in your customers' mind - make sure you are catering to this need and putting your brand's best foot forward on all fronts. Sustainable packaging is a huge selling point; so make sure you aren't missing this fantastic opportunity to show off your efforts as an environmentally conscious brand and business. These packages work perfectly for transport catering services, in-store pickups and deliveries, or even restaurant takeaway boxes to ensure your product looks as high quality as it tastes! With a wide range of sizes and quantities, we have something to suit every business' needs. Enquire with us today to discuss how we can make our packaging options work for your brand.