Hot or Cold Eco and Recyclable Cups and Glasses
Hot or Cold Eco and Recyclable Cups and Glasses
Paper Cups
The range of Beverage Drinking Cups offer the benefits of serving those that choose Compostable products as well as those that are looking for Recyclability.
Disposable ECO Cups
From heavy board Hot Cups or double lined Cold Cups we have you covered, while in Clear Cups we offer the super popular Crystal Clear PET glasses or the Compostable PLA range. What you need is in here somewhere. Please contact us for clearer guidance.

At BCS FoodPak Ltd., we provide a full range of sustainable, recyclable and eco friendly beverage packaging. Our PLA range of Compostable glasses are 100% compostable in any commercial composting operation, while the PET range are 100% recyclable. In fact PET is New Zealand's most recycled plastic. Explore our range of eco friendly cups and eco friendly glasses to improve the sustainability offering of your business.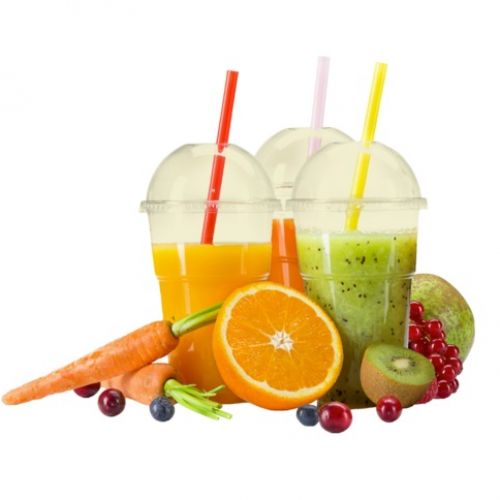 For ice cold drinks, our paper cold cups will satisfy the most discerning. These paper cups are sturdy and versatile. We have them available in three sizes, with matching lids. Within our range we have a number of design choices that include designs of Coca Cola, Swirl, Showtime, Dew Drop and Plan White.
PLA Glassware is manufactured from 100% PLA (a plant-based material). Our PLA cups range from a 2oz sampler to a 20oz, with matching domed or flat lids. These are 100% eco friendly, being Compostable. Although all PLA products need to be composted in a commercial composting facility, not your own backyard compost heap. This very popular range of PLA glassware is your ideal Eco-Friendly choice for any function.
Our hugely popular PET Crystal Clear Glassware offers a full range of 4 desired sizes, 12 oz, 14 oz, 16 oz and 20 oz, with lids to fit this range, whether you require Domed or Flat lids. PET stands for polyethylene terephthalate. They are 100% recyclable and can be put into your home or commercial recycling bin. Our PET glasses are Crystal Clear offering perfect clarity and lightweight but are still strong and impact-resistant. This very popular range of glasses should be your ideal choice for any function requiring beverage service.
Our hot paper cups are made using renewable resources. These cups are available in a heavy weight paper and lined with PLA. Made from 100% renewable resources, these sustainable cups give you and your customers added peace of mind when using disposable cups for beverage service.