Coffee Cups and Hot Drink
Coffee Cups and Hot Drinks
Disposable Coffee Cups
This range of paper hot cups are all Compostable and Biodegradable. They range in sizes from 4 oz Shot Cup through to 16oz Size with 12 oz being the most popular.
Compostable Paper Cups
We also have a Vending Cup to fit vending machines.
Looking for single use disposable hot drink cups looks great and are good for the environment too. BCS FoodPak range of Hot Cups are Eco-friendly so are Compostable in any commercial facility. All helping our environment one cup at a time. We have a lid to fit any in this range.
At BCS FoodPak we stock disposable takeaway cups for Hot Drinks as well as lids. Hot cups are perfect for takeaway coffee, tea and hot chocolate. We also stock fibre molded carry trays in 2 and 4 cup sizes.
Eco-friendly takeaway coffee cups best for your cafe, coffee shop, office break-room, church kitchen or home, these disposable coffee cups are a great place to start. We carry a selection of disposable coffee cups that consumers can enjoy their takeaway coffee in a plastic-free coffee cup.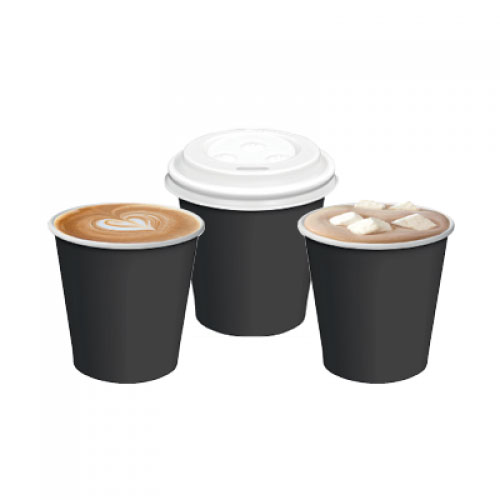 A range of disposable cups available in budget options and multiple walls for heat retention and safety. Single wall coffee cups allow customers the flexibility to serve lattes and cappuccinos in a single cup, while double cupping for hotter beverages such as a long black or tea. The double layer of paper is designed to provide an insulating air pocket between the hot contents and the outer wrap, providing a pleasant warm touch without burning your fingers.
We can offer Custom Printing on Hot Coffee Cups with minimum print runs as low as 2000. These are a popular promotional tool for Product Releases, Special Events in fact for any occasion that only require a small number to be printed.