Ice Cream Tubs
Our range of ice cream tubs, comprising of Plain White design, Classic design and Dew Drops design, are the largest and most comprehensive in New Zealand. These tubs are perfect to serve ice cream, gelato or sundae desserts. Most sizes have lids available.
Ice Cream Tub Packaging Supplier
Talk to us about having your logo or company design printed on these Tubs.

BCS Foodpak's range of versatile paper ice cream tubs, with lids if required, are the perfect single serve or bulk ice cream container for any gelato or ice cream business. Our BCS Foodpak ice cream tubs, are available in a range of 9 sizes ranging from a 2 oz through to 32 oz. Most are Plain White and we also have 2 generic prints available, that are ideal to serve ice cream, Italian Ice, Gelato, frozen yogurt, or any other dessert portion. These specially manufactured Compostable Ice Cream Tubs, are specially made for frozen desserts, durable enough to be freezer and Eco friendly as the larger sizes are coated on 2 sides.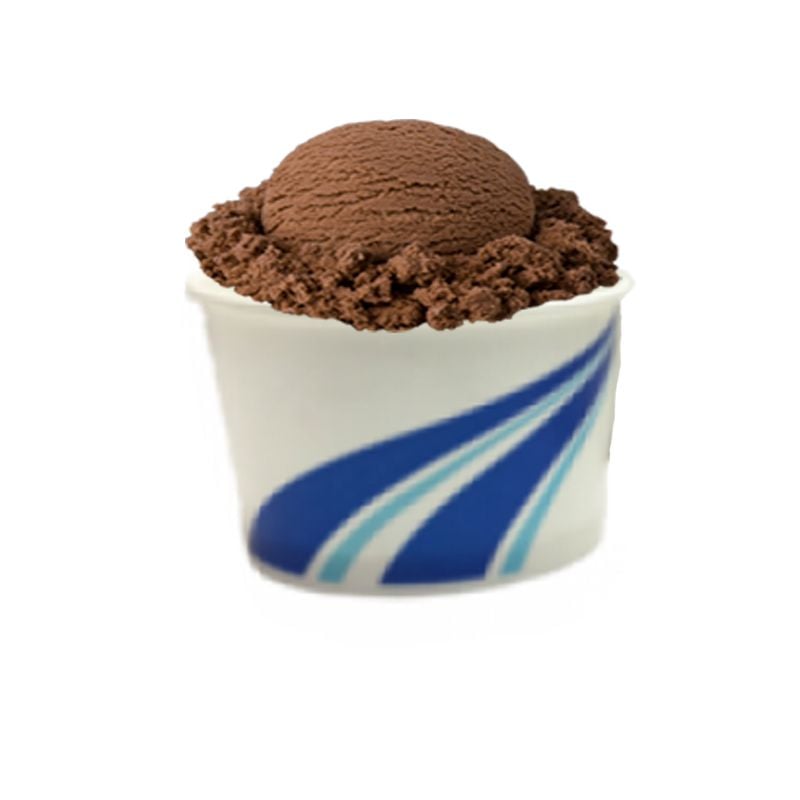 BCS Foodpak's range of heavy duty PE or PLA coated paper tubs are an efficient and inexpensive way to package anything, whether it be ice cream, hot soups or microwave ready meals. Very high quality custom printing is available. Talk to us and we will quote, then take over and do all the hard work for you.
Features of BCS Foodpak's paper tubs are:
Compostable and Recyclable thus being Environmentally Friendly.
Leak and Grease Resistant. The larger double coated tubs, are Freezer friendly.
They are also Microwaveable, for Freezer to Microwave meals
Packaging suggestions can include, Ice Cream, Italian Ice, Gelato, Frozen Yogurt, Soup, Oat, Cheese etc.